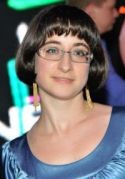 My name is Sofia Gutkin and my professional background is in allied health. I am based in Melbourne, Australia but I have also lived in Tel Aviv, Israel and Stockholm, Sweden. I am a Registered Physiotherapist with over 8 years of clinical experience.

I received a Bachelor of Physiotherapy from the University of Melbourne in 2007 and completed a Postgraduate Certificate in Pelvic Floor Physiotherapy from the University of Melbourne in 2015.
I am also a NAATI Certified Freelance Translator and Editor from Russian into English. I have been translating for over 6 years in the fields of Medicine, Life Sciences, Pharmacology, Science, Marketing, Beauty and Cosmetics, Tourism and Travel, Literature/Fiction and Computer Games. I work with private individuals, pharmaceutical companies, computer game developers, book publishers, small businesses and translation agencies.
I am an active member of the ProZ.com community and a ProZ Certified PRO Network Member.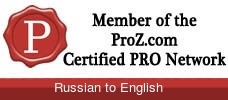 I am also a ProZ.com Professional Trainer, with a webinar on avoiding typical mistakes when translating from Russian into English.
Please contact me to inquire about a project, or click on the links above to learn more about each type of language service. CV is available upon request.